Despacho de Abogados penalistas
Criminal Law Firm

Abogados Especialistas en Derecho penal en Torremolinos
Criminal law specialist in Torremolinos
Nuestros servicios/Our services
Delitos Económicos
Delitos como robos, estafas, hurtos, apropiación indebida, falsedad documental, insolvencia punible. fraude a acreedores, entre otros.
Economic Crimes Crimes such as robbery, fraud, theft, misappropriation, falsification of documents, punishable insolvency. creditors fraud, among others.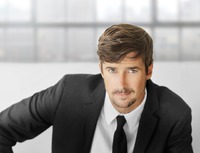 Delitos Leves
Acusación y defensa en delitos de coacciones, amenazas, vejaciones, injurias y calumnias.
Minor Crimes Accusation and defense in crimes of coercion, threats, humiliation, insults and slander.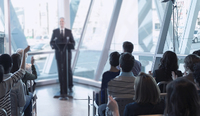 Delitos Graves
Acusación y defensa en delitos graves de lesiones, homicidios, asesinatos, abusos sexuales, secuestro o amenaza.
Minor Crimes Accusation and defense in crimes of coercion, threats, humiliation, insults and slander.

Drogas Y Salud Pública
Defensa ante cualquier delito relacionado con drogas y todos los delitos contra la salud pública.
Drugs And Public Health Defense against any crime related to drugs and all crimes against public health.

Segundo servicio
Procedimientos Judiciales
Le ayudamos en cualquier procedimiento judicial: juicio rápido, procedimiento abreviado, sumario y jurado.
Second serve Judicial Proceedings We help you in any judicial procedure: speedy trial, abbreviated procedure, summary and jury.

Tratamiento Penitenciario
Para personas encarceladas ayudamos con la clasificación, sanciones, permisos de salida, comunicaciones, visitas, tercer grado, indulto, etc
Prison Treatment For incarcerated people we help with classification, sanctions, exit permits, communications, visits, third degree, pardon, etc.

.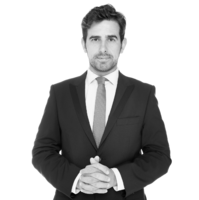 Delitos De Tráfico
Accidentes de tráfico, alcoholemias, desobediencia, denegación de auxilio y todos los delitos contra la seguridad del tráfico.
Traffic Crimes Traffic accidents, alcoholism, disobedience, denial of assistance and all crimes against traffic safety

Asistencia Al Detenido
Asistencia al Detenido tanto Comisaría como en Juzgado de Guardia en toda España
Detainee Assistance Assistance to the Detainee both in the Police Station and in the Guard Court throughout Spain

Violencia Doméstica
Acusación y defensa para delitos relacionados con violencia doméstica, malos tratos y agresiones.
Domestic violence Accusation and defense for crimes related to domestic violence, mistreatment and assaults.

Abogados Penalistas/Criminal Lawyers
Estás en las mejores manos, recibirás un servicio profesional y sin sorpresas desagradables para cualquier proceso legal.
Criminal Lawyers You are in the best hands, you will receive a professional service and no unpleasant surprises for any legal process.

¿Qué Ofrecemos?/What we offer
Disfruta la seguridad y tranquilidad que proporciona escoger el mejor despacho de abogados para defender tus intereses
Enjoy the security and quietly that provides to choose the best law firm to defend your interests
Abogados experimentados para contar con las mayores garantías
30 Años De Experiencia
Atención Personalizada/
Experienced lawyers to get guaranty 30 years experience Personal atention
Consulta Sin Compriso/Free consultation
Primera consulta sin compromiso
What we offer? Enjoy the security and tranquility that choosing the best law firm to defend your interests provides Experienced lawyers to have the best guarantees 30 Years of Experience Personalized Attention We bet on a very human, close and individual approach Dispatches Throughout Spain Our law firm offers its services throughout Spain. Consultation Without Commitment First consultation without obligation What are you waiting for?

Fernando Antonio Sánchez Romero
Licenciado en Derecho por la UNED
Experto en Derecho societario por la UNIA
Colegiado 122307 Ilustre Colegio de Abogados de Madrid
Colegiado 44058 del Ilustre Colegio de Abogados de Barcelona
Ex Inspector Jefe de Tributos del Ayuntamiento de La Línea
Ex Inspector de Medio Ambiente del Ayuntamiento de La Línea
Ex Fiscal en la Fiscalía Provincial de Ciudad Real durante el año 2020
Abogado desde 2008
Amplia experiencia en Derecho penal
Lawyer from 2008
Long expwrience in criminal law
La confianza y el trato cercano entre el cliente y nuestro despacho son nuestras principales características y puntos de partida.

Trust and close treatment between the client and our firm are our main characteristics and starting points.

Contacta con nuestro Despacho de Abogados Penalistas en Torremolinos

Contact our Criminal Law Firm in Torremolinos

Calle Manuel Franco Cubeiro 14 primera planta Oficina 2 Poligono Empresarial El Pinillo 29620 Torremolinos